!!! BRAND NEW !!!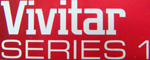 HD PRO 3PC FILTER SET
FUNDAMENTAL FILTER KIT
FILTER SIZE
40.5mm
THREAD COLOR: BLACK
MULTI COATED - HEAT TREATED - OPTICAL GLASS
BY
VIVITAR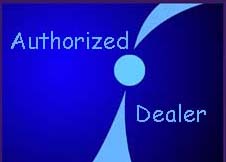 Product Description
The Vivitar VIV-FK3-40.5 3 Piece 58mm Filter Kit lets you adjust the hue and light that hits your image sensor. Vivitar Series 1 filters are manufactured from high-quality solid optics. Each individual filter is heat-treated and coated to avoid any rare movement or distortion. This lets you craft the perfect picture no matter where you are or what you're shooting. The Vivitar VIV-FK3-40.5 58 3 Piece Filter Kit features a UV Protective Filter, CPL Circular Polarizer Filter, FDL Florescent Filter and a Filter Wallet so you don't scratch or lose your filters. This excellent kit fits 40.5mm size lenses.
Product Details
40.5mm Clear Filter (UV) - A UV Filter protects your camera's lens from scratches, dust, dirt, moisture and fingerprints, while reducing unwanted ultra-violet light. Leave it on your lens at all times. Absorbs UV rays, giving sharper contrast to your film or video.
40.5mm Circular

Polarizer Filter (C-PL) - Polarizer's let you achieve vibrant color saturation, reduce or eliminate glare and reflections from non-metallic objects and glass surfaces, and minimize haze. The filter can be rotated to determine the amount of reflection to be removed.


40.5mm Florescent Filter (FLD) - Allows for using your camera under florescent lighting giving you natural light colores when shooting under florescent conditions.
Features
High Definition Digital Filter.

Professional High Speed Auto Focus.

Multi-coated.

Heat Treated.

Filter is High Quality Crystal Optics.

Great for every type of photographic situations.
Contents
(1) 40.5mm UV FILTER

(1) 40.5mm CP-L FILTER

(1) 40.5mm FLD FILTER

(1) FILTER CASE

1 YEAR GUARANTEE