!!! BRAND NEW !!!


JJC
Professional DV
Hard Lens Hood
Size : 46mm
In Original Pack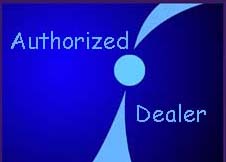 Professional Hard Lens Hood With Screw Lock
Lens hoods are primarily designed to prevent unwanted stray light from entering the lens, by extending and shading the end of the lens. In addition, since the end of the lens is extended, you also get the added benefit of some extra protection from accidental impact
Specifications:
Lens Hood Fits all lens or filters of 46mm

For Use With Standard Or Telephoto Lens

For Use With All Fixed And Zoom Standard And Telephoto Lens of 46mm

This lens hood can lower contrast of the image.

This Lens Hood enables you to shot towards the light source.

It is more effective than the round hood. Not only because they are longer, but also because their shape is matched to the pyramidal cone and leaves no holes.

OPERATION GUIDE:
1- Screwing the lens hood in front of the lens clockwise.
2- Keep the longer side perpendicular to the lens
3- Screwing the clamp collar clockwise.
PACKAGE INCLUDE
SCREW-IN LENS HOOD 46mm

LENS CAP

CAP KEEPER
1 Year Limited Warranty