!!! BRAND NEW !!!


Professional
Flower (Petal-Crown) Hard Lens Hood
Size : 58mm
In Original Pack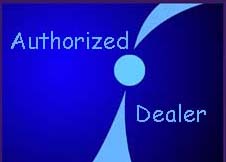 Professional Flower / Petal Hard Lens Hood With Rear Locking Ring.
Rear Locking Ring Allow Users To Rotate The Hood in all Direction.
Specifications:
Flower - Petal Lens Hood Fits all lens or filters of 58mm

For Use With Standard Or Telephoto Lens

For Use With All Fixed And Zoom Standard And Telephoto Lens of 58mm

This lens hood can lower contrast of the image.

This Lens Hood enables you to shot towards the light source.

It is more effective than the round hood. Not only because they are longer, but also because their shape is matched to the pyramidal cone and leaves no holes.

SKETCH MAP
OPERATION GUIDE:
1- Screwing the lens hood in front of the lens clockwise.
2- Keep the longer side perpendicular to the lens
3- Aiming, the symbol " 6" at the top of the lens centrally
4- Screwing the clamp collar clockwise.
1 Year Limited Warranty