!!! BRAND NEW !!!


VIVITAR MULTICOLORED 6PC FILTER SET
ROTATING AND GRADUATED FILTERS
FILTER SIZE
67mm
THREAD COLOR: BLACK
MULTI COATED - HIGH QUALITY- OPTICAL GLASS
BY
VIVITAR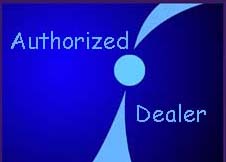 Product Description
Graduated color filters provide a gradual color transition for a smooth blending effect. Give your landscape and skin texture a more colorful touch. Perfect for changing the mood of a picture.Vivitar filters are manufactured from high-quality solid optics. Each individual filter is multicoated to avoid any distortion. This lets you craft the perfect picture no matter where you are or what you're shooting. The Vivitar VIV-FKGR6- 67mm 6 Piece Filter Kit features a Filter Wallet so you don't scratch or lose your filters. This excellent kit fits 67mm mm size lenses.
Product Details
Features
6 pocket filter wallet.

Rotating frame to allow desired placement of color.

Multi-coated.

Filter is High Construction.

Great for every type of photographic situations.
Contents
(1) 67mm RED FILTER

(1) 67mm YELLOW FILTER

(1) 67mm BLUE FILTER

(1) 67mm ORANGE FILTER

(1) 67mm GRAY FILTER

(1) 67mm PURPLE FILTER

(1) 6 POCKET FILTER WALLET

1 YEAR GUARANTEE