!!! BRAND NEW !!!


1 HOUR RAPID TRAVEL CHARGER
AC / DC - 100/240 VOLTS WORLD WIDE USE
For All Type of Lithium Ion Batteries
Get rid of the clutter of battery chargers and use just one instead. This charger is small, lightweight and portable. It is compatible with almost all the Lithium Ion batteries on the market
WARNING:

BE AWARE OF POLARITY; IS NOT MARKED ON CHARGER.

KNOW THAT THE ONE CLOSE TO THE LCD DISPLAY IS THE POSITIVE POLARITY AND BELOW IS THE NEGATIVE. SEE PICTURE DISPLAYING POLARITY ON LEFT HAND SIDE.

MAKE SURE NOT TO INSERT BATTERY IN WRONG POLARITY WITCH WILL CAUSE DAMAGE TO THE CHARGER OR THE BATTERY.

I'M NOT RESPONSIBLE IF YOUR UNIT BURNS OUT DO TO NEGLIGENCE.
COMPATIBLE WITH
| | | | |
| --- | --- | --- | --- |
| SONY | PANASONIC | JVC | CANON |
| NIKON | OLYMPUS | FUJI | FUJI |
| PENTAX | SAMSUNG | KODAK | CASIO |
| VIVITAR | BLACKBERRY | GPS | CELL PHONES |
| PDA | AND OTHER | LITHIUM ION | BATTERIES |
In Original Blister Pack
Made By
VIVITAR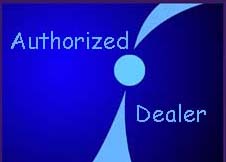 Description

Charge Your Battery In One Hour

Automatically Detects Battery Voltage

LED Charging Indicator

LCD Display

100 / 240Volts For World Wide Use

Lightweight / Easy Travel

DC Adapter Included (Charged In The Car)

Charges Over 300 Lithium Ion Batteries
1 Year Limited Warranty