!!! BRAND NEW !!!


PROFESSIONAL INFRARED REMOTE CONTROL
Wireless Remote Controller
ONLY WORKS WITH SHUTTER FUNCTION
IN ORIGINAL BOX
FULL FACTORY WARRANTY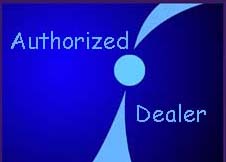 Compatible With The Following Canon Models
The JJC C-C1 Wireless Remote Control (Infrared) is for use with CANON EOS cameras with a built-in infrared receiver. It acts as a wireless shutter release capable of instantly triggering the shutter without disturbing the camera, up to a distance of approximately 5 meters in front of the camera. It is recommended for taking pictures of subjects that are difficult to approach, or to minimize vibration for close-ups.
SPECIFICATIONS
Dimension: 45 x 40 x 7mm

Weight: 5g

Working Distance: up to 5 meters

Battery: CR2025
COMPATIBLE WITH THE FOLLOWING CANON CAMERAS RE AND STORAGE
| | |
| --- | --- |
| Digital Rebel XT | RFDREBEL T3I |
| Digital Rebel XTi | RFDREBELT2I |
| Digital Rebel XTi Kit (Silver) | RFDT2IBODY |
| ELPH 370Z | Sure Shot 130u |
| ELPH Jr. | Sure Shot 130u II |
| ELPH Sport | Sure Shot Z115 |
| ELPH Z3 | Sure Shot Z135 |
| EOS 5D Mark III | Sure Shot Z155 |
| EOS 5D Mark III EF 24-105mm IS Lens Kit | Sure Shot Z180u |
| EOS 60D | Sure Shot Z180u Kit |
| EOS 60D Body Refurbished | Sure Shot Z90W |
| EOS 60D EF-S 18-135mm Kit | EOS Rebel T1i |
| EOS 60D EF-S 18-135mm Kit refurb | EOS Rebel T1i EF-S 18-55mm IS Kit |
| EOS 60D EF-S 18-200IS Kit | EOS Rebel T2 |
| EOS 60Da | EOS Rebel T2 Date Body |
| EOS 6D | EOS Rebel T2 EF 28-90mm III Kit |
| EOS 6D 24-105 Kit | EOS Rebel T2i |
| EOS 7D | EOS Rebel T2i EF-S 18-55IS II Kit |
| EOS 7D EF-S 18-135mm IS Kit | EOS Rebel T2i EF-S 18-55mm IS Kit |
| EOS 7D EF-S 28-135mm IS Kit | EOS Rebel T3i |
| EOS Digital Rebel | EOS Rebel T3i 18-55mm IS II Kit |
| EOS Digital Rebel XT (Black) | EOS Rebel T3i Body Refurbished |
| EOS Digital Rebel XT EF-S 18-55 Kit | EOS Rebel T4i |
| EOS Digital Rebel XTi EF-S 18-55 Kit | EOS Rebel T4i 18-135mm IS STM Lens Kit |
| EOS Digital Rebel XTi EF-S 18-55mm Kit (Silver) | EOS Rebel T4i 18-55mm IS Lens Kit |
| EOS ELAN 7/7E | EOS Rebel Ti |
| EOS ELAN 7NE | EOS Rebel XSi |
| EOS Elan 7N EF 28-105mm Kit | EOS Rebel XSi EF-S 18-55IS Kit |
| EOS Elan 7NE EF 28-105mm Kit | EOS Rebel XSi EF-S 18-55IS Refurbished |
| EOS Elan II/IIE | EOS Rebel XSi Silver Body Refurbished |
| EOS M EF-M 22mm STM Kit | EOS_Rebel_XSi_Refurbished_Body |
| EOS M EF-M 22mm STM Kit White | RFD RBL T1I |
| RFD7D18-135 | RFD T1I |
| RFD7D28-135 | RFD60D18-200 |
CONTENTS
(1) JJC WIRELESS REMOTE CONTROL C-C1

(1) KEYCHAIN HOLDER

(1) INSTRUCTIONS

1 YEAR INTERNATIONAL WARRANTY