!!! BRAND NEW !!!


Macro Ring Flash
for CANON (Digital & Film SLR)
DIGITAL DEDICATED TTL & E-TTL E-TTL II
PLUS MACRO FILTER KIT +1 +2 +4 +10
MACRO FILTER KIT WILL ALLOW YOU TO GET CLOSE TO OBJECT
FILTER KIT WILL DECREASE THE MINIMUM FOCUSING DISTANCE OF YOUR LENS
ALLOWING YOU TO GET CLOSER
CHEAPER ALTERNATIVE WHEN COMPARED TO A MACRO LENS
FOR
C
ANON
Description
Perfect choice for even and shadow free illumination for close-up shooting. Ideal for macro, medical , scientific, forensic and hobby photography
This Macro Ring Flash can be adapted to any lens with a 52mm, 55mm, 58mm, 62mm, front thread.
(Adapter Rings are included)
.
Of course, a Ring Flash does not have to be mounted on a lens; but, this will defeat the purpose of using a ring flash to produce shadow less image.
Shot that would have been impossible without a ring flash ,

because the subject was 2" from the lens and almost surrounded by the flash

Features:

Full TTL / E-TTL E-TTL II Dedication for CANON digital SLR cameras

IGBT and series circuitry

Auto check indicator

EV exposure control compatible with DSLR cameras

Inclusive of Adaptor Ring
Specifications
Camera Type

Direct hotshoe contact mount flash

Guide Nunber

14m/46ft (ISO100@50mm)

Circuitry

IGBT (Insulated Gate Bipolar Transistor) & Series circuitry

Auto TTL Range
0.9-7.0m/ 3.0-23ft (F2.0)
Dedication
DSLR Dedicated mounting
Angle of illumination
50mm and above (35mm equivalent)
Exposure confirmation
Green auto check lamp
Flash Duration
1/700 Sec. (full power)
Color Temperature
5600 °K
Recycling Time

Approx. 6 sec. with alkaline batt.

Approx. 4 sec. with Ni-Cd or NiMh batt.

Number of flashes
Approx. 100 - 300 depending on batt.
Power Source
4 AA Batteries
(Alkaline Recommended)
Dimensions
H-45mm x W-70mm x L-150mm"
Net Weight
250g (without batteries)
Mounting
Hot Shoe
4 Macro Filter Set
DIGITAL MACRO KIT
INCLUDES
4 CLOSE - UP Filters & Case For Glass Filters
FULL WARRANTY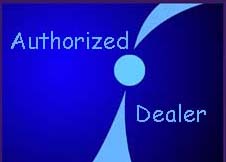 Close-ups offer a world of new creativity
Description
Camera fitted with normal lenses do not permit us to move closer than a certain minimum distance from the object being photographed.
The Close-Up Lens, which is simply mounted in front of our normal taking lens, permits the taking of close-ups and also makes possible the photography of details which would be quite impossible without using the Close-Up Lens.
| | |
| --- | --- |
| Normal View | |
| A +1 close-up lens will allow you to focus your lens somewhat closer than it already does. | |
| A +2 close-up lens will allow you to focus closer than the +1. | |
| A +4 lens will allow you to focus even closer than a +2. | |
| A +10 lens will allow you to focus even closer than a +4. | |
These lenses can be used individually or in any combination to achieve ultra-close focus. achieved maximum magnification with these attachments. Please also note that +1+2+4 Lenses are stackable.
"A +1 combined with a +2 will equal a +3, while a +2 combined with a +4 will equal a +6"
Use these lenses to capture images of small objects like coins and stamps. Think of the images you can get from about 2" away.
Double Threaded Filter
so you can use additional filter like polarizer, fluorescent attach to the UV filter.

Specifications
High Quality

Coated Filter

High-index / low-dispersion optical glass

Fully multi-coated

Anti-reflection coating

High speed auto-focus / Infrared compatible
Contents
ZEIKOS ZE-MRC1
Auto Ringling
FOR
CANON
Four Macro Filter +1 +2 +4 +10
One Ring Adapter
55mm -
52mm
One Ring Adapter
58mm
- 52mm
One Ring Adapter
62mm
- 52mm
One Ring Adapter
52mm
- 52mm
Instructions
Warranty
LIMITED ONE YEAR WARRANTY