!! BRAND NEW !!


7" ARTICULATING ARM
WITH DUAL BALL JOINTS
From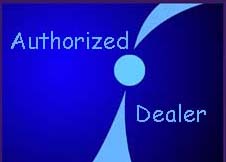 Description
These new articulating arms are the perfect complement to the Pico Dolly shown above. The arms have two nicely machined metal sections. The lower section has a locking accessory show mount. Or you can remove the shoe and use it with either a 1/4x20 female or male thread, so it fits any need. There is a ball joint on the base allowing it to swivel in most any direction. The top section also has a ball joint and a threaded 1/4x20 post. The large knorled knob allows you to loosen both ball joints, top and bottom, move the arm into whater position you desire, and lock everything up with the twist of one knurled knob. Simple to use, yet extremely versatile design.
Features
Accessory Show Mount

1/4x20 Male/Female Thread

Dual Ball Joints

Simple To Use

Durable
Image Gallery

| | |
| --- | --- |
| 7" Arm Full View | Adjustment Knob(top) with 1/4" Mount Thread(right) |
Contents
(1) 7" Articulating Arm DL-0390

U.

S.

A.