!!!BRAND NEW!!!


RPS STUDIO
ALUMINUM BOOM LITE KIT WITH 6" REFLECTOR

MODEL: RS-3115
RPS Medium Weight Boom & Light Kit
Features a 3-section, 6 ft. telescopic boom arm with a 4.5 lb counter weight, and a 4-section 90" pneumatic boom stand. The lamp head features a focusing ceramic socket that is rated to 660 watts and features a 12' UL/CSA power cord with inline on/off switch. The 6 inch narrow angle reflector gives wonderful light that is very even, doesn't have hot spots or concentric circles. Complete with translucent diffuser and carry case.
RS-3115

Contents:
3 sec. 72" telescopic boom arm w/ 4.5lb counter weight

lamp bracket w/ ceramic E-27 socket, 12ft

2 wire UL/CSA power cord

6" Narrow angle Aluminum reflector

1 traslucent diffuser

1 90" air-cushioned 4 sec. Boom stand

Carry case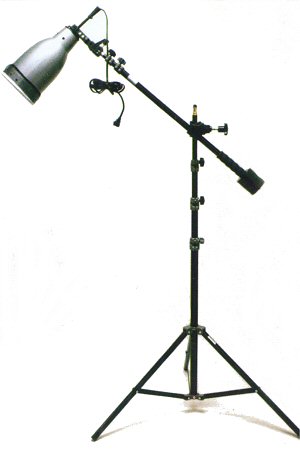 U.

S.

A.