!!! BRAND NEW !!!



Professional
Clip Mount Flower (Petal-Crown) Hard Lens Hood
Size : 58mm
In Original Pack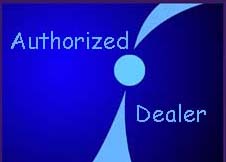 Description:
Are you tired of missing great photos because you were busy attaching or detaching a lens hood? Polaroid's Clip Mount Lens Hood is just what you've been waiting for. All it takes is a gentle squeeze on its twin release tabs to attach or detach the unique Clip-Mount mechanism. from the barrel of your lens. Yet despite its simplicity and the fact it's compatible with virtually all threaded lenses, Polaroid's Clip Mount lens hood is every bit as versatile as conventional ones - case in point, it even features a rotating barrel.
If you're tired of "screwing around" with conventional lens hoods , turn your attention to Polaroid's Clip Mount Lens Hood.
Specifications:
Flower - Petal Lens Hood Fits all lens or filters of 58mm

For Use With Standard Or Telephoto Lens

For Use With All Fixed And Zoom Standard And Telephoto Lens of 58mm

This lens hood can lower contrast of the image.

This Lens Hood enables you to shot towards the light source.

It is more effective than the round hood. Not only because they are longer, but also because their shape is matched to the pyramidal cone and leaves no holes.

Instructions
Follow these steps:
Gently press the 2 locking buttons on the bottom of the hood.

While keeping buttons depressed place hood on to the threaded area of your lens or filter.

When hood is in position release buttons to lock in place.
5 Year Limited Warranty