5-IN-1 COLLAPSIBLE REFLECTOR DISC WITH HANDLE
Includes 5 Colors And Storage Bag
( Gold,Soft Gold,Silver,White,Translucent )
Size: 42" Inch - 107cm
The vivitar 42" 5 in 1 reflector disc with handle allows you to create endless combinations of lighting effects,the white reflector produces a neutral color.Which works well as a fill light,translucent fabric will diffuse the light,producing a soft portrait look.Increase hightlights and created a high-contrast image with the silver reflector.Gold is helpful for creating a warm.
Features
-42" reflector disc with handless
-Folds easily to store and transport
-Provides almost unlimited lighting possibilities
-Includeds carry case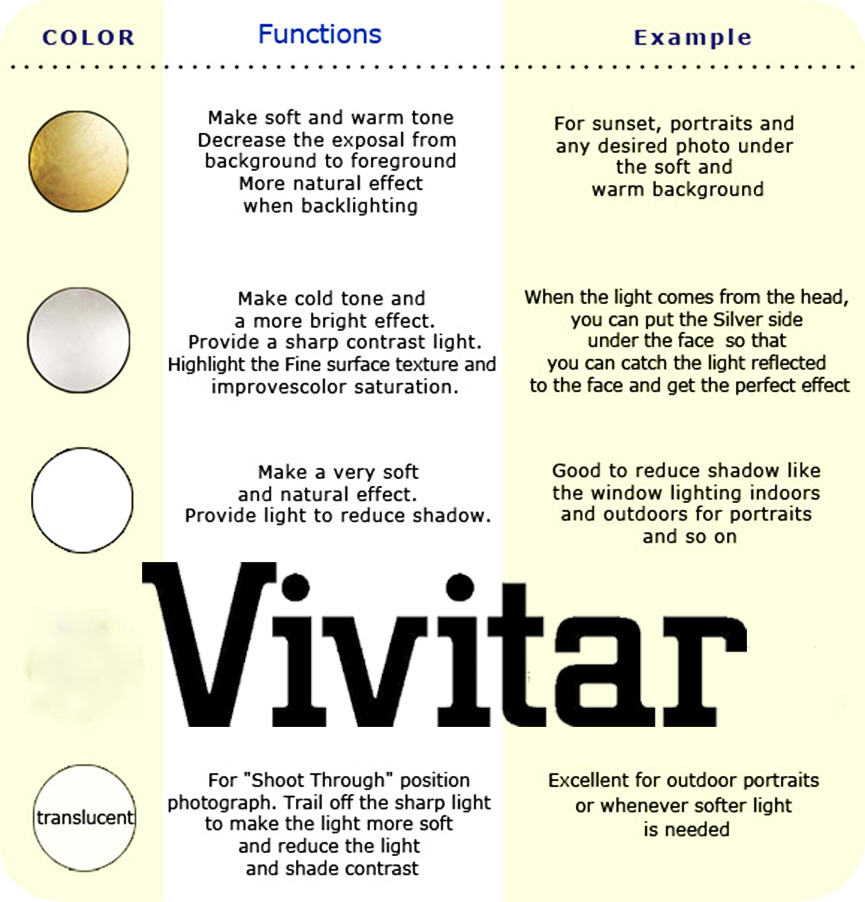 Contents:
5 in one Reflectors 42 Inches (107 cm.)
Color White, Silver, Gold, Soft Gold, Translucent.